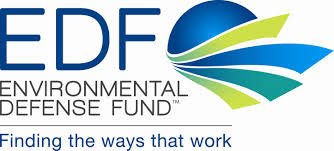 Since 1967, we've found innovative ways to solve  environmental problems.  We work to solve the most critical environmental problems facing the planet.  This has drawn us to areas that span the biosphere: climate, oceans, ecosystems and health. 
Since these topics are intertwined, our solutions take a multidisciplinary approach.  We work in concert with other organizations - as well as with business, government and communities.
Visit us to learn more at edf.org.
Supporting Artists / Stores:
Caroline Karp / Caroline Karp Art:  Mixed media acrylic paintings of nature, abstractions, and yoga poses.  Pledges 1% of the sale price of each item.
Brooke T Ryan / Brooke T Ryan Photography: Art photography and photo montages on paper, canvas wraps, and pillow covers. Proudly supports EDF.