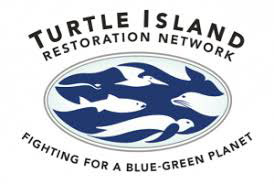 Our mission is to mobilize people in local communities around the world to protect marine wildlife and the oceans and inland watersheds that sustain them.  We accomplish our mission through grassroots empowerment, consumer action, strategic litigation, hands-on restoration, environmental education, and by promoting sustainable local, national, and international marine policies.
There are many ways to be involved.  Divers may be interested in joining one of our conservation research expeditions.
Visit us to learn more at seaturtles.org.
Supporting Artists / Stores:
Andrea DiFiore / Andrea's website: Creative photo collages of flowers from around the world in water.  Pledges 10% of the sale price of items in the Floral Waters series.