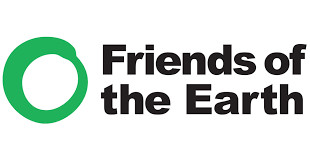 Friends of the Earth fights to protect our environment and create a healthy and just world.  Together we speak truth to power and expose those who endanger the health of people and the planet for corporate profit. We organize to build long-term political power and campaign to change the rules of our economic and political systems that create injustice and destroy nature.
Visit us to learn more at foe.org.
Supporting Artists / Stores:
Patricia Raible / Patricia's website: Abstract mixed media paintings inspired by nature.  Pledges 10% of the sale price of each item.
Patricia Arroyo /  Arroyo Art Studio: Original watercolor, acrylic, and oil paintings of nature and of people on either canvas, paper or wood.  Includes mandalas and hamsas.  Pledges to donate 10% from each original painting and 5% from each nature print.