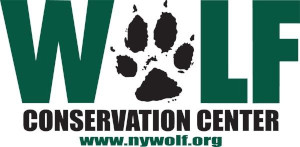 The Wolf Conservation Center (WCC) teaches people about wolves, their relationship to the environment and the human role in protecting their future.
WCC is an environmental education organization that has been working since 1999 to protect and preserve wolves in North America through science-based education, advocacy, and participation in the federal recovery and release programs for two critically endangered wolf species - the Mexican gray wolf and red wolf.  
Visit us to learn more at nywolf.org.
Supporting Artists / Stores:
Bria Neff / Pigtails Art: Original acrylic paintings and prints of endangered wildlife.  Pledges 75% of the sale price of each item to support IFAW, the Wolf Conservation Center, and the Jane Goodall Institute.