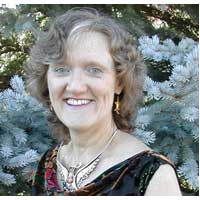 Ann Kruglak of Mystic Dreamer Art pledges to donate 100% of the sale price of each item to Rainforest Trust.
"I strongly believe if we each contribute in the way that most speaks to our hearts, the planet will come into balance.  And the world has been very good to me, so I feel a need to give back as much as I can.  I chose to support Rainforest Trust because the rainforest preserves beauty and nature and life of every sort, including human life. We can't live without it."
Shop at Mystic Dreamer Art for amazing polymer clay creations.