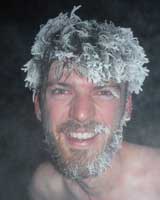 Floris Van Breugel of Art In Nature Photography pledges to donate at least 1% of the sale price of each item to Wilderness Society, Natural Resource Defense Council, The Nature Conservancy, and Sierra Club.  He also periodically runs promotions for these, and other related, organizations. 
"I am both a nature photographer and a scientist, and I aspire to use my photography to inspire my viewers to learn about and care for our Mother Earth.  I chose to support these organizations because they share this vision, and have made tangible progress towards protecting endangered lands."
Shop at Art In Nature Photography for beautiful fine art prints of nature.