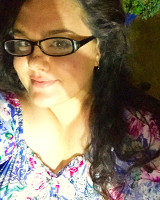 Alarna Valerie of Enchantingly Soulful Creations pledges to donate 2% of the sale price of each item to The Nature Conservancy
"I believe it's important to spread as much love and help as possible.  I would love for my art work to be a turning point for people ~ I want them to love, appreciate, respect and find the beauty in what nature & animals bring to each and every one of our lives."
Enchantingly Soulful Creations is temporarily closed. Check back for creative art pieces beautifully handmade from natural, raw, and earthly materials.