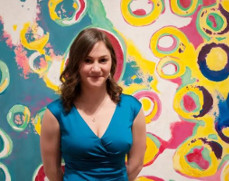 Judith Gale pledges to donate 10% of the sale price of each item to the Molluscan Science Foundation.
"My paintings are celebrations of the hidden wonders that lie beneath the depths of our oceans. I am extremely curious and inspired by the endless varieties of seashell colors, patterns and textures. I enjoy using vivid and surprising colors, which allow viewers to emotionally connect to a place that is on the brink of disappearance. Focusing on the grandeur of marine life, I aim to spotlight the unique intricacies of nature's beautiful creations."
Shop on Instagram, and Judith's website, and on Saatchi for paintings of nature's hidden wonders.