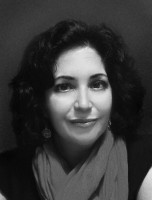 Andrea DiFiore of Aqua Bloom Gallery pledges to donate 10% of the sale price from her Floral Waters series of fine art to Turtle Island Restoration Network.
"Water, Water everywhere...but not a drop to drink" is an excerpt from a well-known poem by Samuel Taylor Coleridge. Although water is everywhere it's becoming more difficult to keep clean of pollutants, over fishing and keep from flooding. This is all due to our increasing disrespect for nature, profiting and consumption. Without water, all life on our amazing planet would die.
My floral/waters series deals with how vulnerable and fragile our ecosystem is and how we need to keep water clean for all living creatures. When visiting Cozumel Mexico (2x), I participated in the baby turtle release program and fell in love with the turtles. They were so small and eager to get into the water. Unfortunately, most never make it to adulthood, but the ones that do survive are in constant danger from man. I am choosing to help."
Please visit Andrea on her website and on Houzz for creative floral art and other artworks.