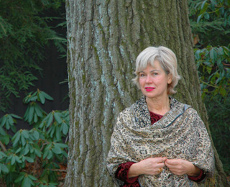 Marianne Rowe pledges to donate 25% of the sale price of each item to World Wildlife Fund.
"The World Wildlife Fund has as its mission the conservation of nature, the preservation of the diversity and abundance of life on our planet.  In addition, they take into consideration the role of human members of the planet, poverty and human consumption patterns.  My son and his wife were recently in Thailand, where they visited one of the WWF's elephant sanctuaries.  I am happy to support this type of international involvement. Perhaps in the future I will begin painting elephants!"
Shop at Marianne's website for mixed media landscapes and natural forms.