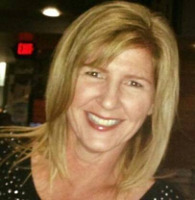 Roxane Gabriel pledges to give 10% of the sale price of items in the "Our True Nature" series to Big Cat Rescue.
"I'm giving to Big Cat Rescue as it's near and dear to me since it's close to my home, my child and her friends have all toured there many times and within the last few years it's become obvious to everyone we need to help and protect these big cats from crazy hunters and strange collectors of rare cats who do not understand how to care for them. I love the idea of protecting nature and wild animals as much as possible."
Shop at at Roxane's Etsy shop or on Instagram for her "Our True Nature" series, paintings of nature and items printed with those beautiful images (includes home decor, note cards, phone cases, apparel, and more).