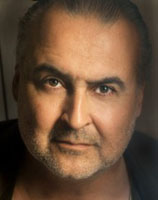 San Francisco Bay Area photographic artist Craig Scoffone pledges to donate 10% of art print sales from his online gallery entitled 'Uvas Canyon' to the Greenbelt Alliance (SF Bay Area) of The San Francisco Bay Area. 
"I love creating abstract, sometimes modernistic works of landscapes, urban abstracts, and the figure, by various methods of image manipulation.  If I can make my work stand out, and create artful, unique works than that not only provides me a sense of accomplishment, but keeps me interested in creating new works."
"I am supporting Greenbelt Alliance because they are a brilliant regional non-profit dedicated to the protection and preservation of natural open spaces around the greater Bay Area that are in danger of becoming urban sprawl."
Please shop at Craig Scoffone Photographs for traditional and ethereally manipulated photographic images.