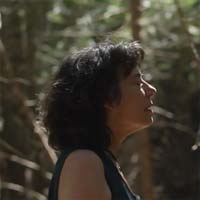 Barbara Brown pledges to donate 5% of all her sales to TreeSisters.
"I love to help people to deepen their connection with nature. It is my passion to share, as far and wide as I am able, my love of the forest where I live, in the wild and remote mountainous West Kootenay region of British Columbia, Canada. For over twenty years I have had a daily practice of walking in the woods, where the beauty and the wonder to be found there inspires and soothes me. It was seven years ago I began painting this forest, and writing about my experiences there, in an effort to share the awe, the mystery, and the magic. I  paint in oils, fairly realistically, and every painting contains some otherworldly element, using symbolism to help convey the feeling behind the image.  
I see a world where nature in all her beauty is revered ...where we have fallen back in love with the divine beauty of the natural world ...and it is my greatest desire that my work, my gifts, help to foster this love, this connection ...for we take care of what we love.
TreeSisters.org is an organization dear to my heart, planting millions of trees in rainforests, and inspiring & empowering women to step up into nature-based leadership roles, around the world!"
Visit Barbara's website: BarbaraBrownArt.com
Shop at Barbara's store on Fine Art America for prints of forest paintings, as well as home decor and personal items.
Shop at Barbara's Etsy store for her book and notecards.
Follow Barbara on Facebook (give the Page a 'Like') and Instagram.